'As I See' is about a way of looking at the urban environment. When I am wandering through a city I am always on the lookout for structures, geometry, lines, patterns, repetition or interesting details that buildings create. The abstraction, the movement and serenity that they bring intrigues me. This project consists of a collection of photographs that I took of buildings and places. In this project you will experience my way of seeing the city.
This project was my graduation project of the University of the Arts Utrecht.
Size: 200 x 280
Material: laser print
This project can also be seen on HKU exposure.
︎︎︎
Exposure HKU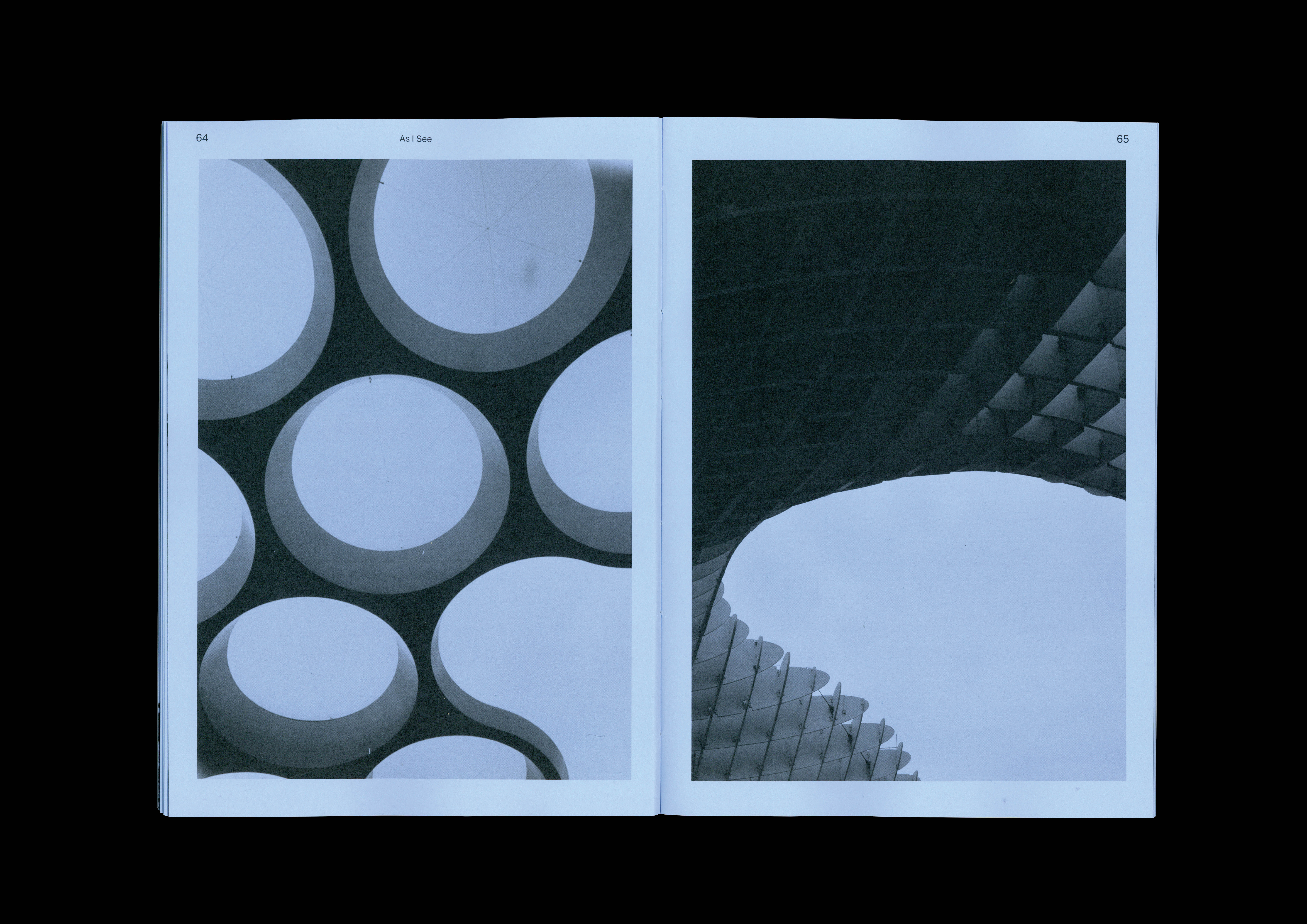 ---
Traag naar de Hemel
Poster
In collaboration with Ontwerpwerk, I created this poster for the documentary Traag naar de Hemel (Heaven Awaits). In July 2019 it went in premiere and has been showed at various (international) festivals.
Size: 841 x 1189
Material: offset print
︎︎︎
Ontwerpwerk
---
A personal project of 4 spread designs with poems and collages about life, feeling accepted and having connections with people.
Size: 148 x 210
Material: laser print
Mentioned by Lovably.
︎︎︎
Lovably
---
A manifesto of posters about peer pressure. Peer pressure is the influence of behaviour of a group on the members of that group to meet the norms and values of the group. Peer pressure is a subject that affects a lot of people every day. But not everyone is aware of it.
Size: 420 x 594
Material: offset print
---
Risograph Experiments
Poster
Experiments with color, form and typography.

Size: 210 x 297
Material: risoprint